We offer repair and upgrade services either in our shop or onsite at your home or business and carry-ins are always welcome. We can servie trouble-shoot and repair your desktop pc, laptop or business servers, workstations and networks. Basically any type of pc running the windows operating system.

Give us a call to set up a time or in some cases, you can drop off your machine for a service with a quick return. Once we understand the problem and quote you a price, there are no surprises later when you pick up your machine.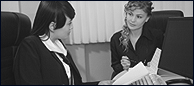 Backing up your system is the most important factor in maintaining and protecting the information you store on your computer but it is the last thing anyone thinks about until its too late. Less then 10% of consumers have a backup device yet it is just as important for the home user as it is for businesses to backup and protect their data.